Booking cabins for 2021.
We have 5 cabins available to rent this summer. Great July, August and September weeks available.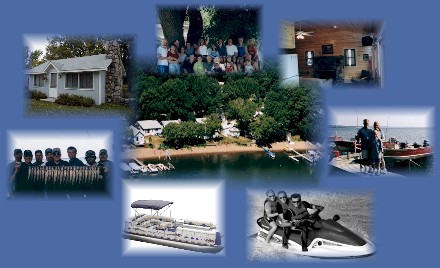 The Lodge on Otter Tail Lake
28525 County Hwy 145
Battle Lake, MN 56515
(218) 495-2468 or (800) 334-3679

Enjoy a classic Minnesota family vacation on Otter Tail Lake, where great walleye fishing and unbeatable water recreation give you the best of both worlds.

A family resort on beautiful Otter Tail Lake known for its Walleye. The Lake is also abundant with Jumbo Perch, Crappies, and large Northern Pike. Prime fishing is early and late in the season, which is nice since rates are reduced during this time. 14' & 16' fishing boats, a 24' pontoon or lifts for your boat are available for rent. Fishing Guide Service is also available.

Water recreation begins with our natural sand beach, ideal for small children. Our beach is great for building sandcastles or playing water volleyball. Otter Tail Lake is also great for boating, water-skiing and many other water sports. Enjoy our canoe, paddleboats and playaks. Windy days find bright colored sailboats adding to the lakescape.

The Lodge on Otter Tail Lake has 5 (2 or 3 Bedroom) Cabins for rent (14 total). All cabins feature full kitchens including microwaves. They are fully furnished including bedding, but please bring your own towels. Each cabin has a barbecue grill, picnic table and a color cable TV.

The area is great for vacationing. Enjoy visiting the shops in Battle Lake, Perham, Fergus Falls and many country boutiques. Take the family on a relaxing tube ride down the Otter Tail River.

Golfers choose from the many area championship golf courses including Thumper Pond and Balmoral. Three Seasons Lodge is located between two great Minnesota State parks, Glendalough and Maplewood.